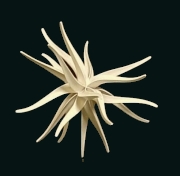 Billy Hiebert
Sculpture
Oakland, California 94609
Phone: 510.654.7488
bh@hieberts.com
Home
Contact
About Billy Hiebert

SCULPTURE:
Injection Molded
Cast Resin
Marble
Bronze
Other
Report problems to:
webmaster@hieberts.com
Carved Marble Sculpture

Billy Hiebert, whose sculpture was first shown at the Resident Gallery in Lafayette, writes: "Sometimes in looking at sculpture one should allow the hand and the eye 'to see,' not the mind."

His elegant, smooth, rounded forms in marble, sometimes emerging from roughly chiseled blocks, are derived from organisms he lives among. They irresistibly attract the hand and caress the eye but also engage the mind. Marble is hard to come by here. Hiebert uses old grave stones. From death symbols he creates life-foetal forms pulsating with life about to unfold.

The versatile sculptor also imbues welded brass objects with a sense of growth. These towering pieces, blush-pink from the torch, suggest bulbs sending forth spiraling shoots. They are also horns. Hiebert, a trumpet player, blew these fantastic instruments at the preview.
(excerpt) Oakland Tribune - July 18, 1965
Click any image for enlargement and other details.